First it started with Googles failed attempt to add a background image to their search engine to make it more "visually appealing", and now Google is doing the one thing I hated about Bing.
Snip-it:
Designed to "make it easy to look at more images at once," the new interface uses a tiled layout that eliminates all that white space that turned up on the old version of Google Images. It displays up to 1000 images on a single scrollable page.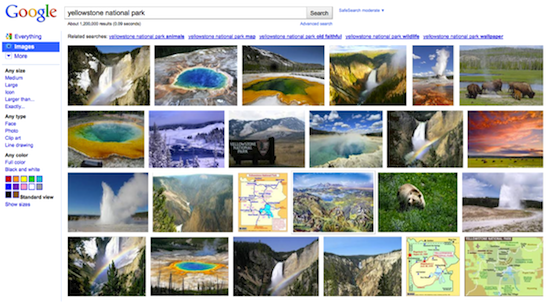 http://www.theregister.co.uk/2010/07/20/new_google_images/
Basically Google wants to do image searching the Bing way where it's an endless barrage of images that take forever to load and only load as you scroll down. I can't stand this about Bing, overall I find it pretty good at searching, but the image search is horrible! Now Google wants to smoosh images together meaning there is no slip up in scrolling without the fear of clicking an image (another Bing fail) and an endless scroll of images.
God....Google is going backwards and it's driving me nuts. They are just giving away their market to Bing by doing this. If Google/Bing had an option to revert back to the OLD WAY (now) of 20 images per page (or gives you an option) than I wouldn't mind, but this is unneccessarily absurd!